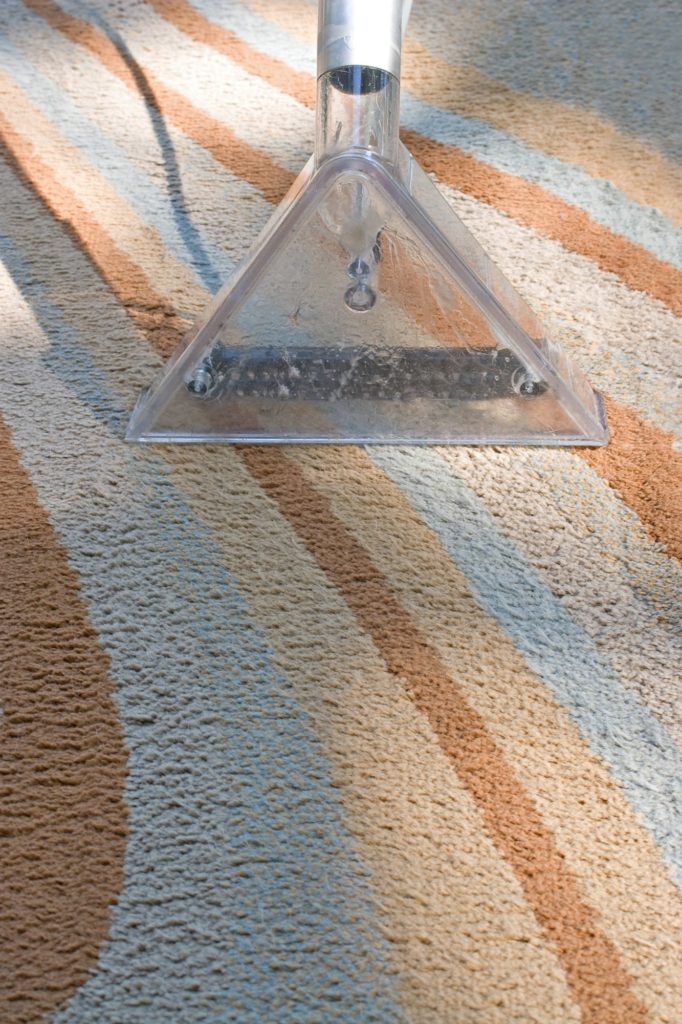 Cleaning rugs and carpets is nobody's favorite job because it involves a lot of work. You are required to bend and kneel for many hours as you try to scrub off dirt and stubborn stain. As you continue washing, the carpet becomes heavier because the fabric holds moisture. This means you can get a back ache in the process of rinsing the carpet. Even after doing all this hard work, the carpet may not be absolutely clean. This is why it is highly recommended to hire professionals for the carpet and rug shampoo.
You no longer need to struggle with the hectic work of cleaning the carpet.
Your Carpet Become More Hygienic
Your household shampoo and detergents are good for regular cleaning and avoiding carpet odour. However, they do not eliminate germs that hibernate in the carpets. These germs keep accumulating and can cause respiratory infection and other allergic infections. This is why you need to hire professionals because they have right shampoos that can disinfect your carpet. This will ensure that your home is free from germs.
All Allergens will be removed
Allergens is a concern for many homeowners because once the carpet is not well cleaned, it can harbor allergens such as germs and bacteria. These allergens highly contribute to asthma attacks and other respiratory infections. No matter how frequent you vacuum your carpet, it can never get rid of all the allergens. A professional cleaner can eliminate all allergens because they know what products to use to disinfect your home.
Durability of your Carpet is Extended
Not all detergents and shampoos are suitable for your carpet. Every carpet needs special attention depending on the type of fabric. If you use any type of detergent for your carpet, it might end up tearing or wearing out. This is not want you want for your carpet because it is a huge investment. Always hire professionals to shampoo your carpet and rugs. Professionals will do a good job as they ensure that your carpet fabric is protected. Therefore, you will use your carpet in good condition for long before considering replacement.
Stubborn Stains Removal
It can be difficult to eliminate all stains through your daily carpet cleaning routine. Household detergents are not sufficient enough to remove the stains, especially the stubborn stains such as ink and red wine spills. But our professional cleaners will be able to remove all stains from your carpet. We have the best and most effective cleaning shampoos that will remove the stains and still lengthen the life of your carpet.
Bedbugs and Dust Mites will be Removed
Dust particles easily accumulate on the carpet because of the nature of the fabric to attract dust. The accumulation of dust particles can attract bedbugs and dust mites. This can become quite challenging to deal with them because they multiply quickly and are not easy to kill. Since it is challenging to pick up these small and tiny animals, consider working with us. Our staff are experts in removing the bedbugs and dust mites completely from your house. We have the best pest control detergents and cleaning shampoos that will eliminate all the dust mites and bedbugs.
Reduces Effects of Foot Traffic
Areas covered with rugs such as living rooms, kitchens, and hallways wear and tear faster than rugs in washrooms and bedrooms. This is because, the higher the traffic, the higher rate of dirt accumulation. This is why rugs in high traffic areas appear darker than those in bathrooms and washrooms. Therefore, the benefit of rug cleaning service is to remove the accumulated dirt and reduce the effects of high traffic. Removing dirt restores the fabric and makes the rug appear brighter and clean.
Additional Floor Protection
Rugs need regular care and cleaning service because they protect the floor from direct high traffic. Rugs need regular maintenance and cleaning services to increase the longevity. This means the floors will be protected from wearing out. Replacing the floors is more expensive than getting a new quality rug. Even when you plan to resale your home, it will still have value because the floors will be intact.