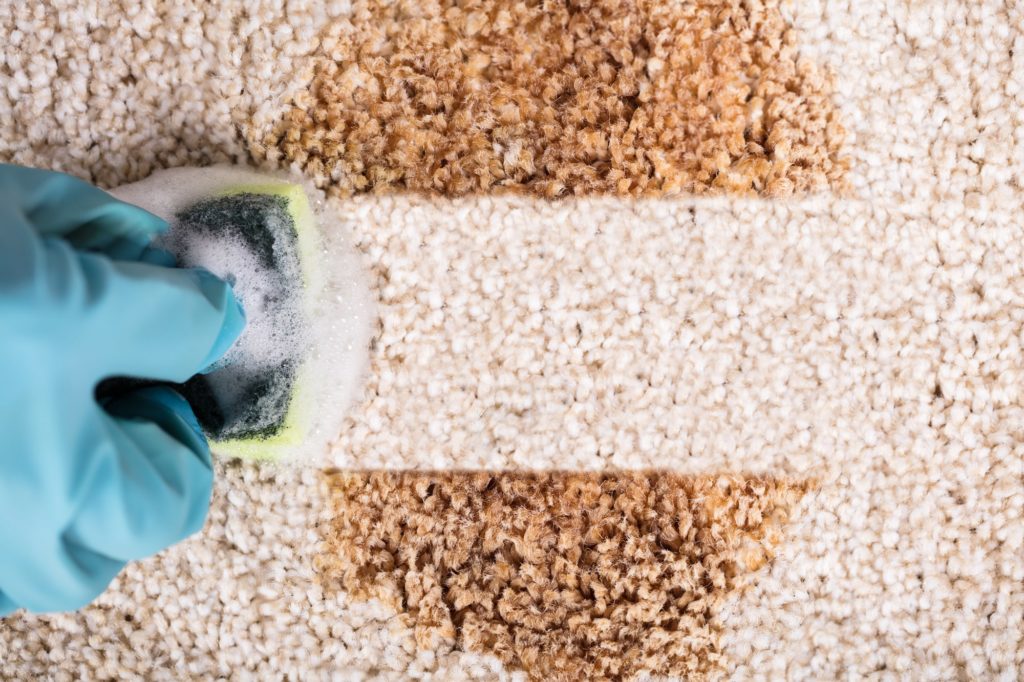 In case you are wondering what carpet cleaning services are available, here some of the beneficial carpet cleaning services that we give to our clients.
Odour Removal Treatment
Carpet odour is possible because of the fiber material which attracts and store smell. Since the carpet traps dust, it can trap smell and moisture which can make your house have a dampening odour. Carpet odour has become a common problem among the majority of the homeowners. Sources of carpet odour include unattended stains, molds, dampness, dirt, food and drink spills, and dust accumulation.
Carpet Stain Removal
Always consider cleaning fresh stains as soon as you notice them. This is because unattended stains end up causing a bad smell. Once you clean the stains, your carpet remains clean and fresh. You need to have solutions that can quickly treat the carpet and maintain them smelling nice. One of the easy solutions is baking soda and water. You can sprinkle the solution on your carpet to get rid of any trapped odour.
Dust Mite Control
During hot seasons and cold seasons, allergies are inevitable to people who are highly sensitive to dust. Since it is difficult to have a house with no carpet, it is important to consider regular anti-dust mite treatment. Every dust particle has the potential to attract a dust mite in your carpet which leads to health risks and discomfort. A home that is dust-free and free from dust mite is healthy. It improves the quality of air circulating in the house. The Carpet Cleaning Singapore experts use a special and effective sanitizer to kill the dust mite and eliminate bacteria from your carpet.
Mold Removal
Carpet sanitization is the process of removing germs and mould from the carpet and preventing their possible growth. It is highly recommendable to sanitize your carpet because it is highly susceptible to bacteria and mold growth. One of the main ways we use to sanitize carpets is the carpet steaming process. The other one is using sanitizing cleaning liquids. Sanitization reduces the risks of infections to children because they are always playing on the carpet. The benefit of working with us is that you will get 100% sanitized carpet and the fabric of the carpet will be protected from wear and tear.
Cleaning Urinated Carpet
If you have little children and pets in your home, you are probably familiar with carpet stains and odour from urine. Urine stains are a bit difficult to remove with only soap and water because they stick more and make the carpet smell. If the stains are not attended to immediately it can lead to the formation of molds and bacterial accumulation.
Flattened Dull Rug Cleaning Service
Installation of the fabric wall has become popular in many homes because it enhances the interior look of the house. Over time, the fabric walls collect dust particles and dirt which needs regular cleaning. Just like carpets, it is not easy to remove them and clean them. You need to hire professionals who have modern tools that will clean and disinfect the fabric wall.